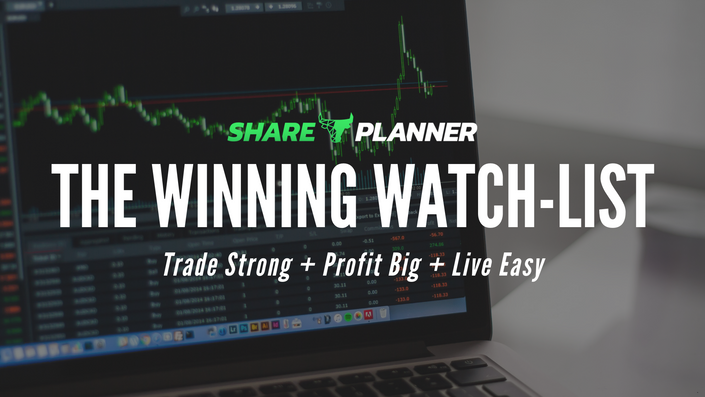 The Winning Watch-List
A step-by-step system for creating your own personal trading strategy for consistent and reliable profits.
What if your trading strategy allowed you to discover tons of profitable trading ideas, decreased the time you spent studying the markets, and gave you the time and independence to enjoy your dream life?
Here's a secret: It can.

Does this sound like you?
Unable to find the right stocks. You are spending countless hours scouring the internet for that next big winning trade idea.
Unsure if your trading strategy actually works. Everyone else seems to have one, but you don't. You've googled for one, you've subscribed to other traders and their system, but none of them seems to fit to your liking.
Worried that you are part of the 90% that will never be a profitable trader. You ask yourself, what makes me so special as to think I can beat the market. I should just invest in SPY instead and call it a day.
Frustrated that you always seem to be on the wrong side of the trade. You're tired of dumping money in the stock market, only to see it disappear. You want a trading strategy that will make you profits NOW.
Sick of that full-time job that doesn't pay you well. You work everyday at that 9-5 job, underappreciated and taken advantage of, when what you'd really like is to do, is control your own destiny and trade for a living and live anywhere.
Did you say "YES" to any (or all) of the above?
Good. You are in the right place to do something about it.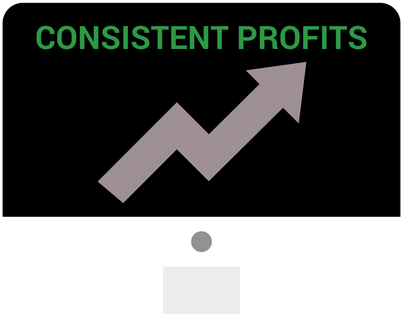 The truth is, nothing changes if you don't change. Meaning, if you want to hit your trading goals, achieve consistent and reliable profits, and create the life and trading results you've dreamed of, for you and your family...then you need to do something DIFFERENT than what you've already been doing.
I want you to take a moment and imagine a world where you could...
Spend less time studying while increasing the profitability of your trading. No longer, do you have to spend countless hours studying the market each night, to find amazing trade setups.
Consistently profit in any market and in any condition. Your trading strategy allows you to adjust to the ever changing market conditions and allows you to strategically place yourself on the right side of the market.

Drain out all the noise and distractions. Ignore all the noise, the talking heads, and social media. You follow your strategy with confidence and place trades without hesitation.

Feel confident in your trading strategy. No more second guessing or spending hours on pointless research. You know what you're doing is efficient and effective and you have the profits to prove it!

Know when you should get in and get out of the market. Take the guessing out of trading and time the market with precision with your 'Top-Down' trading approach that allows you to nail your entries and exits.

Yes. You can do this.
Here's the deal - you can achieve ALL of this success by implementing a strategic trading strategy that caters to you and your life style.
Discover the trading strategy that I have used, and that you can adapt to your own trading strategy, to better manage risk and maximize the profits.
I want to introduce you to my secret weapon:
The Winning Watch-List
This is the same system I use in the Swing-Trading Splash Zone to consistently and reliably profit in the stock market every month.
And the best part? I'll show you how to create your own profitable trading strategy that helps you trade the right kind of stocks, where you can minimize risk, let your winners run, and do it with confidence and without all the crazy emotions that comes with trading. You won't just be hoping that you'll grow your account, you'll grow your account value with intention.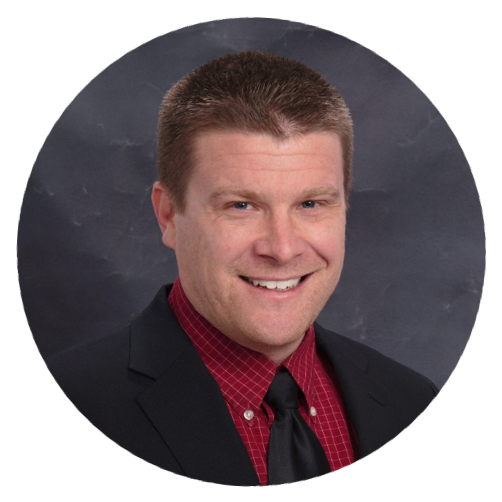 "The Winning Watch-List program revolutionized my approach to trading. I learned to find the right stocks, develop the right scans, and create a strategy that minimized risk. My profits have soared as a result.
- Ron H.
You've got two choices here...

You could keep trying to figure all of this stuff out on your own (which often takes even the most hard-working and intelligent people years to do).
OR...
You could steal my strategies and get results in a matter of weeks.
Think about where you want to be six months from now...or even ONE month from now.
Do you have a proven plan to get there?
You can use the step-by-step process I teach in The Winning Watch-List to help you achieve your trading and profit goals faster than you thought was possible.
What will you choose?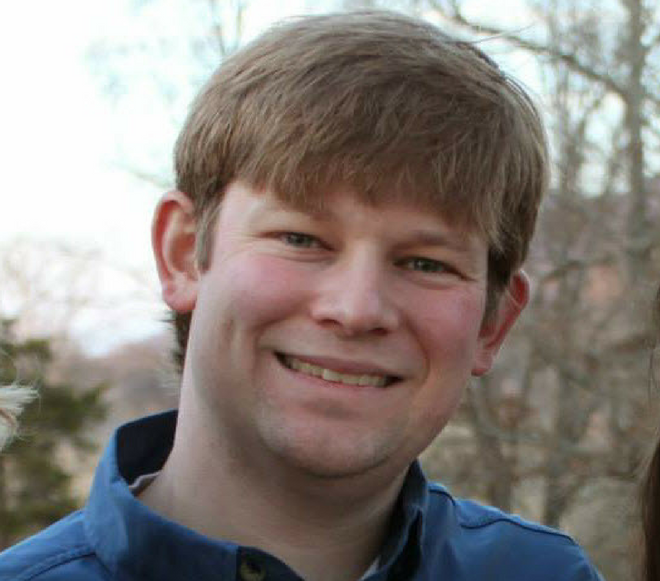 "I've always loved the stock market, but didn't know exactly how to find success in it. With the Winning Watch-List, I have found consistent and profitable success swing-trading with little risk and I get it done in a 1/4 of the time that it used to take.
- Matt W.
Let's take a look at what you'll learn in each of the modules:

LAY THE FOUNDATION
Learn how to set up your software, make sure that your equipment and software puts you at an advantage rather than disadvantage, so that you can focus on developing YOUR unique trading system.

SCANNING FOR STOCKS
You have to make sure you are scanning for the right stocks, and the ones that will set you up for trading success. Not all stocks should be traded, but Scanning for Stocks will teach you how to identify the correct scanning variables and to do it in a way that won't require you spending hours upon hours looking for decent trade setups. Discover how to scan for low-risk, high-reward opportunities, so that you can take advantage of the RIGHT trades, quickly and efficiently.

DEVELOPING A WATCH-LIST
Create the watch-lists on top of your scans to set you up for success in any type of market condition. Bull market or bear market it won't matter, because you will be prepared for either when you develop your watch-lists the right way, while avoid the pitfalls that destroy trading accounts for so many others.

IDEAL TRADE SETUPS

What makes a trade worth taking? How do you know that a trade setup provides an ideal opportunity? I'll teach you the ins and outs of finding high quality trade setups right from your watch-list, while taking into consideration market, sector, and industry influences. .

PICKING STOCKS IN ACTION
Pulling the trigger on the trade with confidence and without hesitation is essential. Even more so, knowing when not to trade is more important than when you do actually trade. Creating patience and discipline without getting ahead of yourself and overexposed to the market's whims will make you a more disciplined trader, and in control of your emotions.
Your Instructor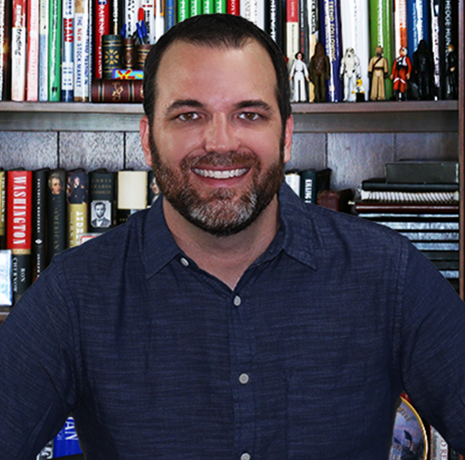 I have traded stocks since the ripe, young age of 11 years old when my dad began teaching me about the financial markets. My success didn't happen overnight, and there were times when I doubted myself (actually a lot of times), but in the end, I fought through the difficult times to become a successful and consistently profitable trader.
For years, I have helped swing-traders find their niche in the stock market. Trading success can be found in the stock market, but it takes dedication to developing and honing in your trading strategy into a model that fits your personality and your abilities as a full time or part-time trader.
I founded SharePlanner back in 2007, and since then it has become a haven for traders to learn how to trade in the stock market and to do so successfully. I have witnessed many traders over the last 10+ years find success and to exponentially increase their confidence as it pertains to successful stock trading.
It is my goal and my passion to continue helping traders and to trade for myself as well. It is truly the greatest job ever!
If All This Course Did Was…
Finally Make you a consistent and profitable trader…
Would It Be Worth it…?

Help you put in place the scans and watch-lists to support your winning trading strategy...
Would It Be Worth It?
Help you trade with confidence and at ease without all the unnecessary risk...
Would It Be Worth It?

Frequently Asked Questions
When does the course start and finish?
The course starts now and never ends! It is a completely self-paced online course - you decide when you start and when you finish.
How long do I have access to the course?
How does lifetime access sound? After enrolling, you have unlimited access to this course for as long as you like - across any and all devices you own.
Do you offer any refunds or guarantees?
You bet! If you finish the course, implement my strategies, and don't see any results, then you can email me within 30 days of purchase (a whole month!) for a full refund.
Want bonuses? You got it.


Registering for The Winning Watch-List will not only give you access to all six modules and their video tutorials, but you'll also get these bonuses, for free. Including...

One month FREE in the Swing-Trading Splash Zone.
There is no better place, to take the concepts you have learned with The Winning Watch-List, and apply it directly to real life trading conditions win the Splash Zone. Here you will be surrounded by like minded traders, including myself, where you can bounce ideas off of each other, as well as observe and replicate how I trade successfully in the stock market with real-time alerts and strategy updates. ($60 value)
Patterns to Profits Training Course.
Designed to teach you some of the best trading patterns for day-trading, swing-trading and long-term investing, in a simple and very understandable manner, so that you can apply what you learn right away to your own style of trading. ($197 value)
Lifetime access and free updates to the course.
I regularly check the course to see if there's anything I can add or improve as well as responding to your comments and questions. You will always have access to the most up-to-date information and strategies, for free.
It's your time to do BIG things.
If you want to create your own personal trading strategy, designed to succeed in all market conditions, find success trading in the stock market, while decreasing the time and effort it takes to find profitable trading opportunities, then The Winning Watch-List is the step-by-step system you need to make it happen, fast.